Key facts
& FIGURES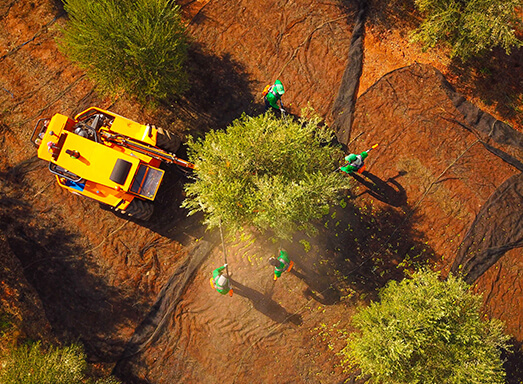 A fast-growing sector
The Moroccan olive tree culture has cultivated an unprecedented interest for several years. The sector covers 55% of the Moroccan arboreal area and provides more than 51 million working days per year. This is equivalent to 380,000 permanent jobs, of which 20% are held by women. The role of women in olive culture is particularly important as they are involved throughout the entire hierarchical structure. It's without a doubt a very promising sector for employment in Morocco.
Support rural COMMUNITIES
Since the Green Morocco Plan (GMV) was launched in 2008, the Moroccan olive sector has been subject to several actions aiming to support small-scale farming in order to increase the income of rural populations. The Moroccan olive oil sector is a socially responsible & income-generating sector, particularly in rural areas.
The Millennium Challenge Account is intended to fund initiatives to help developing countries improve their economy and raise the living standards of their populations. It rewards the salutary measures that have been taken in favor of economic growth and poverty reduction.
The Fruit Arboriculture Project of the MCA Program carried out by the US AID has enabled Morocco to plant 80,000 hectares of olive trees, to construct 20 olive crushing units with a daily capacity of 60 to 80 tons and an overall storage capacity of 600 tons of oil each. It has benefited more than 6,843 farmers and 150 cooperatives.
This large-scale project is of great interest to rural populations in highland areas, by the scope of its achievements and its positive socio-economic and environmental impacts. It contributes substantially to reducing poverty and precariousness in mountainous areas.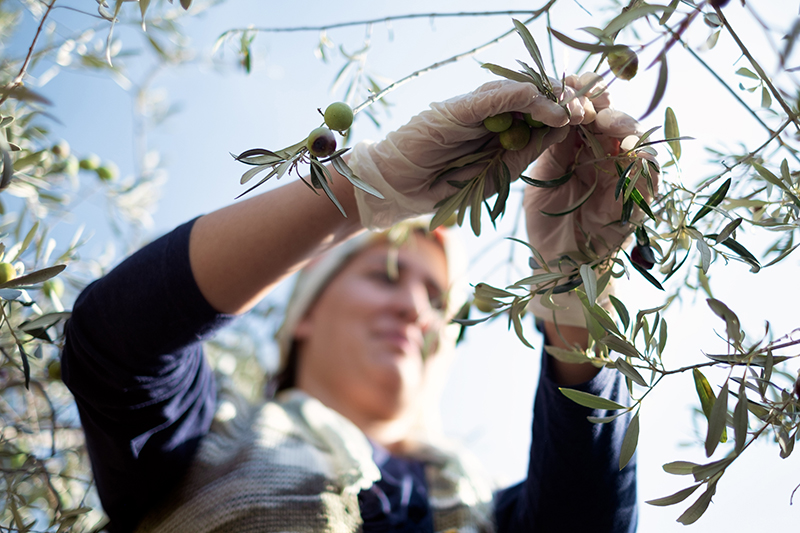 Infrastructures with international standards
Morocco is the world's 5th largest producer and exporter of olive oil with an average production of 140,000 tons per year owing to a high-quality infrastructure that meets international standards.
According to the Global Competitiveness Report, Morocco is the first country in Africa to meet excellent infrastructure quality.
For more than a decade, Morocco has launched large-scale projects to bring its infrastructure up to the international standards.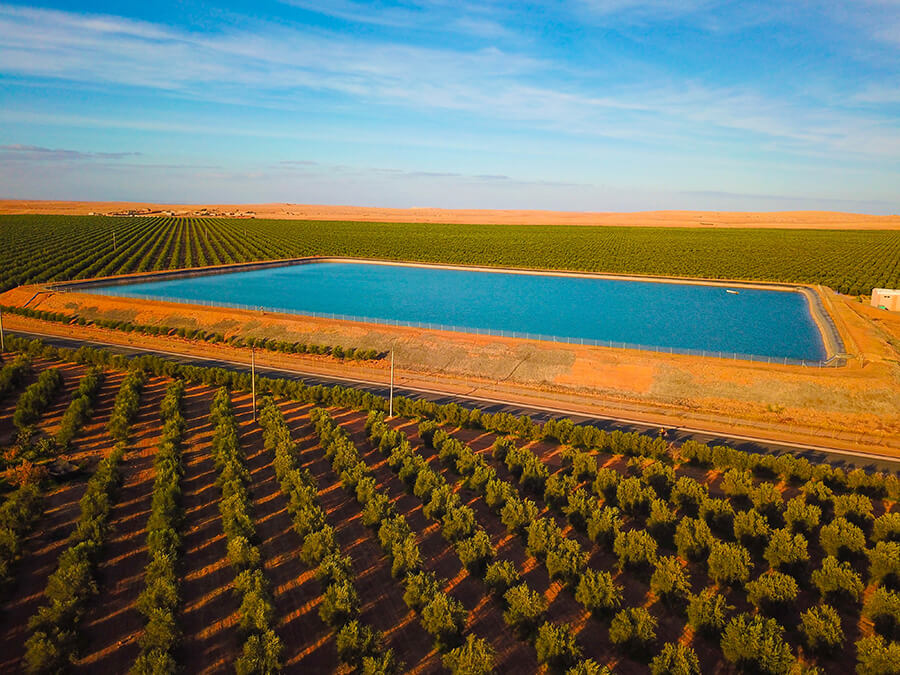 Port network
With a 3500 km long seafront, Morocco benefits from an advantageous geographical location, and the best port connectivity in Africa thanks to its positioning on the Strait of Gibraltar at the crossroads of the major world communication axes
The Moroccan port network is made up of 40 ports, including 13 devoted to foreign trade. Ports occupy an important place in the national economy given that 98% of international trade flows there.
Considered as the leading port for container transport on the continent, Tanger Med is an integrated logistics and industrial platform, connected to a multimodal transport network (rail, motorway and expressway connections) for the transport of goods. The Tanger Med port thus counts in its ranks the largest shipping lines in the world (Maersk, CMA CGM, MSC, etc.) as well as port leaders such as APM TERMINALS and EUROGATE.
As for the port of Casablanca, it is currently ranked first in the country. Covering 450 HA and offering more than 8 linear KM of the dockside. It can accommodate and process up to 40 vessels at a time. A multifunctional port mainly turned towards the trade, its connection with the port of New York in 7 days makes it possible to ensure the deliveries in excellent conditions.
motorway network
The Moroccan road network provides for 90% of human traffic and 75% of goods transport.
The total length of the classified road network is 57,334 km of which 43,318 km are paved. It represents 75% of the classified road network.
Flights connection
Thanks to an Open Sky policy, Morocco's 17 airports (the region's first airport platform) are served by a multitude of international companies and are linked to the main economic and global business capitals.