Morocco Foodex
Morocco Foodex
Founded in 1986, Morocco Foodex is a public structure under the Ministry of Agriculture, Fisheries, Rural Development, Water and Forests, dedicated to the service of the agri-food and maritime products sector, one of the levers of the country's economic growth.
Morocco Foodex is invested in strategic missions such as quality control, coordination, and operational and strategic monitoring, as well as the promotion and development of exports of agricultural and maritime food products. It is intended to be a proactive organization attentive to Moroccan exporters.
Its mission's aim is to guarantee the quality and safety of exports of Moroccan agri-food products, strengthen their positioning on foreign markets, and increase the influence of Morocco's origin on the international scene.
As an agri-food export control authority, it permanently monitors and determines the different characteristics of olive oil through cutting-edge services to guarantee the quality and reliability of Moroccan olive oil for export;
Morocco Foodex has:
• A network of 6 regional laboratories for physico-chemical, microbiological, sensory analysis and packaging control activities, spread over the main production and export basins of the Kingdom;
• Efficient and suitable scientific equipment;
• Qualified and experienced human capital;
• International recognition for its laboratories.
MOROCCO FOODEX, also supports Moroccan exporters in addition to quality control, in the processes of traceability and packaging of olive oil, ensuring its compliance with the technical requirements and standards imposed by the authorities' control of food products in the American market such as the USDA (US Department of Agriculture) and the FDA (US Food and Drugs Administration).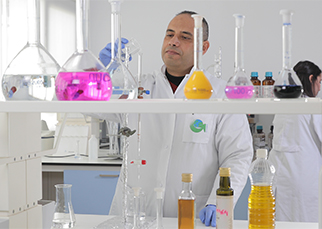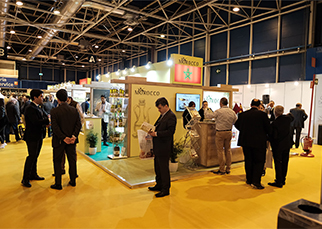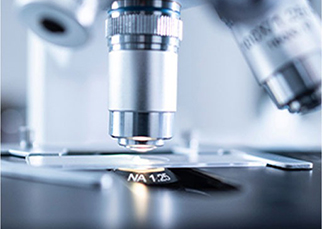 Interprolive
Interprolive
The Interprolive is a professional organization founded in 2009. It includes producers, industrials of canning, olive oil, traders, importers, and exporters of the sector. The Federation aims essentially to:
• Represent and defend the interests of its members,
• Study measures to develop the sector and to improve the conditions of production, distribution and olive products sales.
• Provide its members with all the assistance to promote and grow their business.